Princess and the Frog Zine
A collection of work that I created for "Blue Skies and Sunshine", a Princess and the Frog charity fanzine celebrating the movie's 10th Anniversary.
| | |
| --- | --- |
| Role | Illustrator and Lead Merch Designer |
| For | Blue Skies and Sunshine Fanzine |
| Date | February 2019 – Dec 2019 |
| Type | 10th Anniversary Charity Fanzine |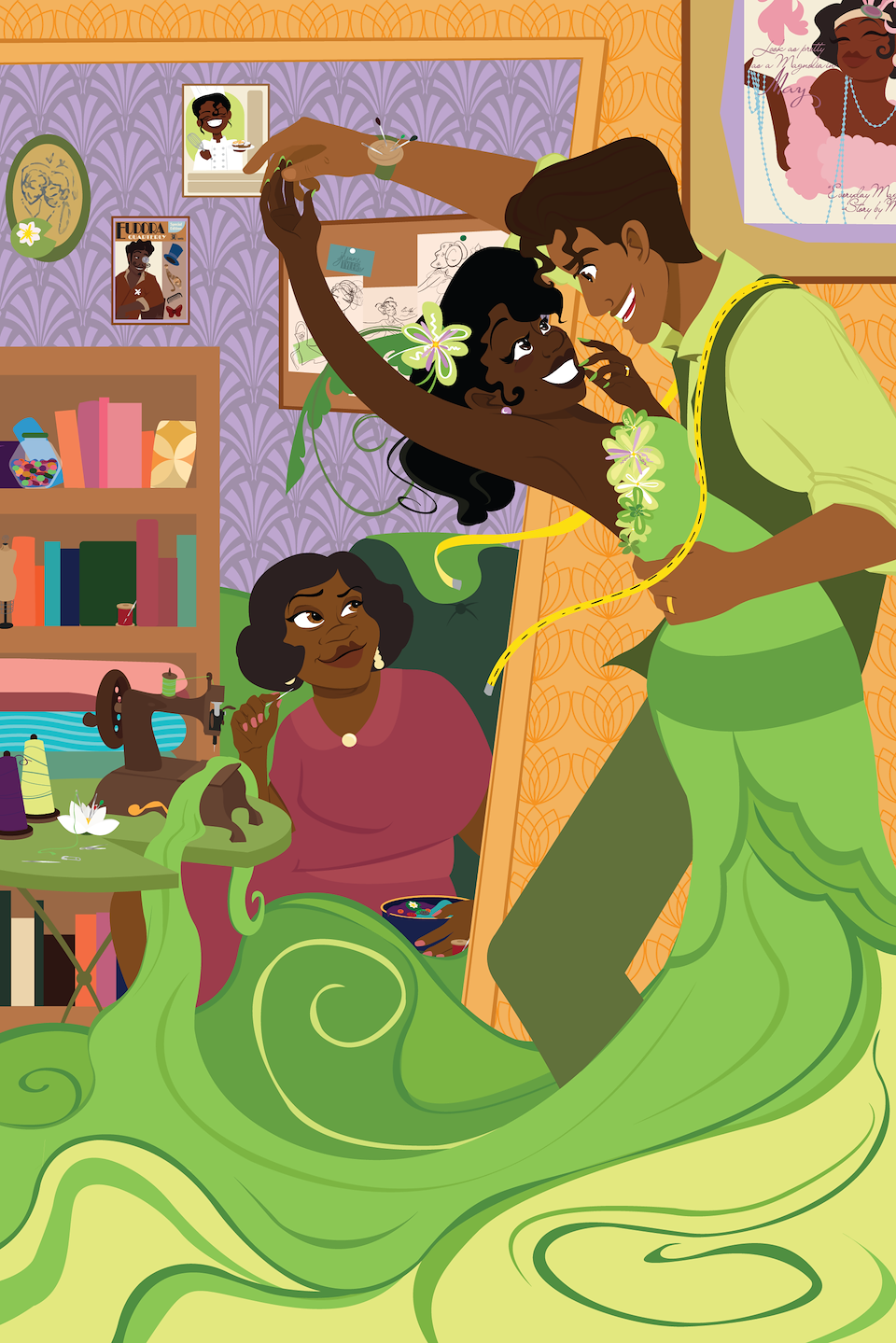 "Give Us A Spin"
My illustration created for Blue Skies & Sunshine, a 10th Anniversary to Princess and the Frog charity zine. Naveen, who is supposed to be helping his mother in law with the dress alterations, getting swept up in the moment and taking Tiana around the room for a dance.
Truly one of my favorite projects I've worked on this year.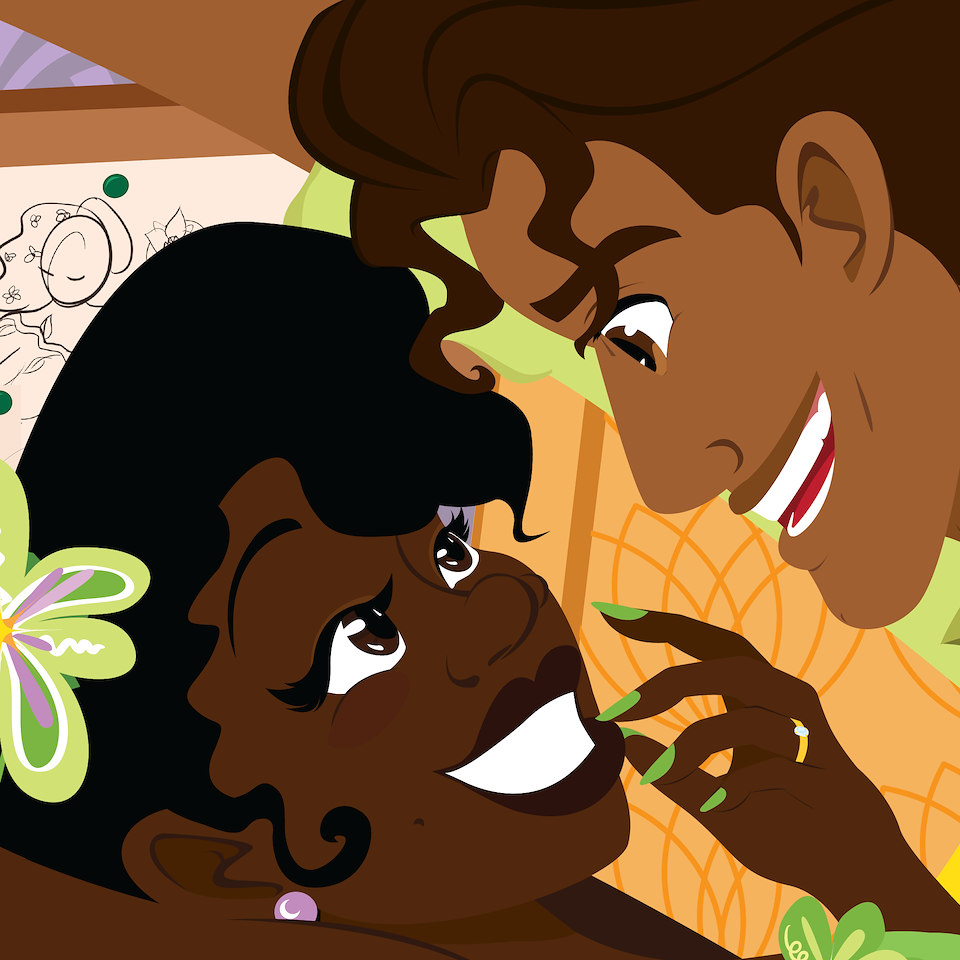 Deets of the happy couple! <3
Just a sample of some of the planner stickers we created for the merch pack! Shoutout to Desarea Guyton and Camíla Inoa, who collab'd on some of these designs with me and made up my sticker team! <3 (Specifically, the Wash Day/Date Night illos were by Desarea, Caminlla drew the mini Tia!)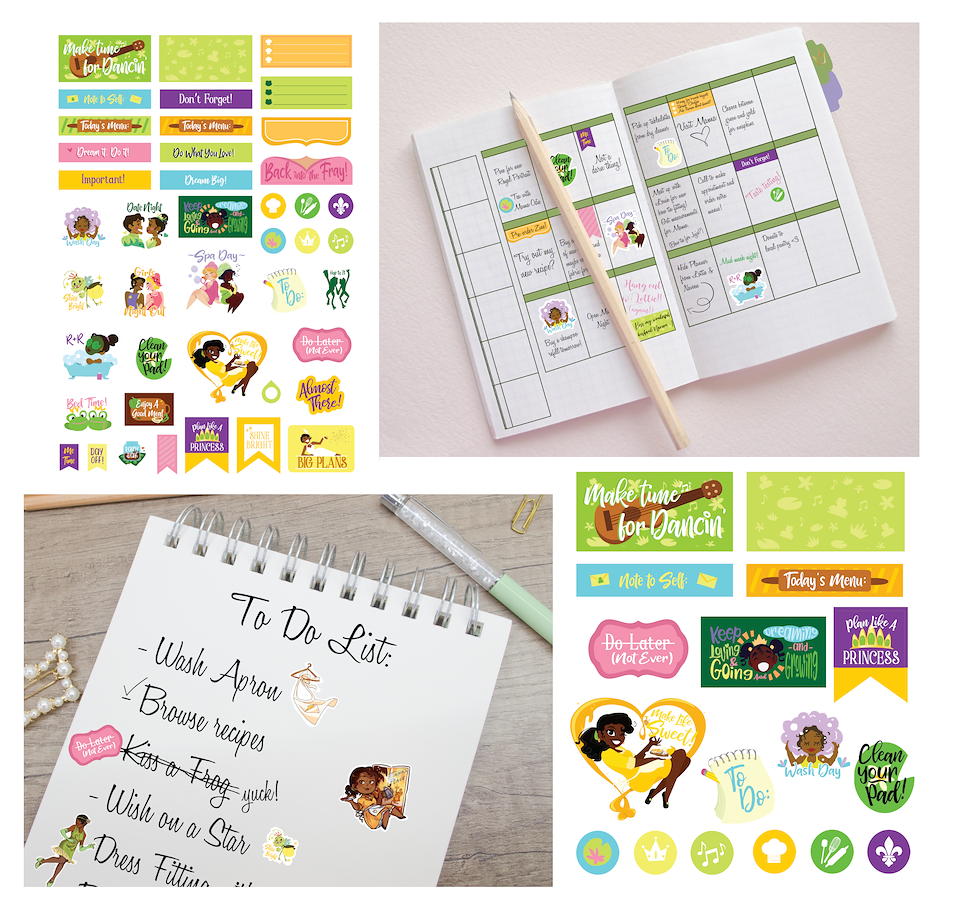 Looks like Princess Tiana is #bookedandbusy -- good thing she has these themed planner stickers help! -- Designs created by me, Desarea Guyton, and Camíla Inoa. The bottom left notebook sheet features stickers from the Cafe sheet and the Fashion sheet; two of the other sticker sheets we offered. 
Flapper Tiana by Monique Steele, chibi waitress Tia by Elise/sabercosmos. (All promo materials created by me!)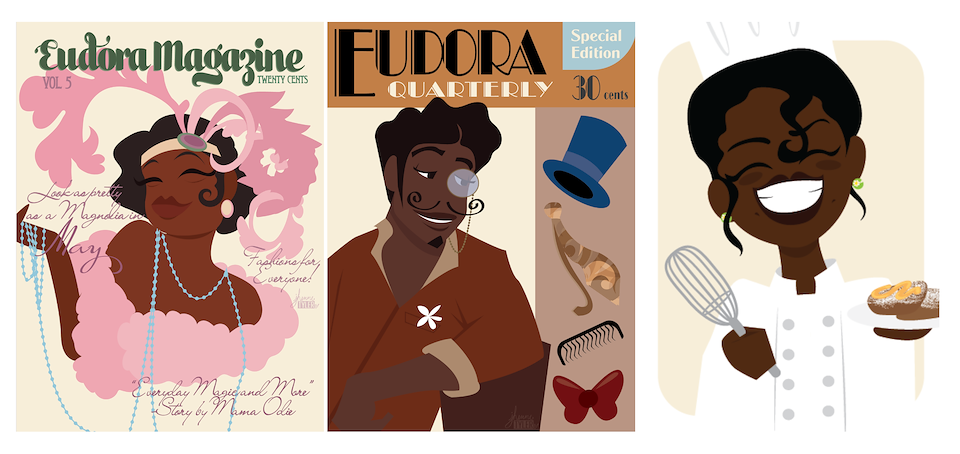 A collection of the small faux magazine pieces that got incorporated into the background of "Give Us A Spin".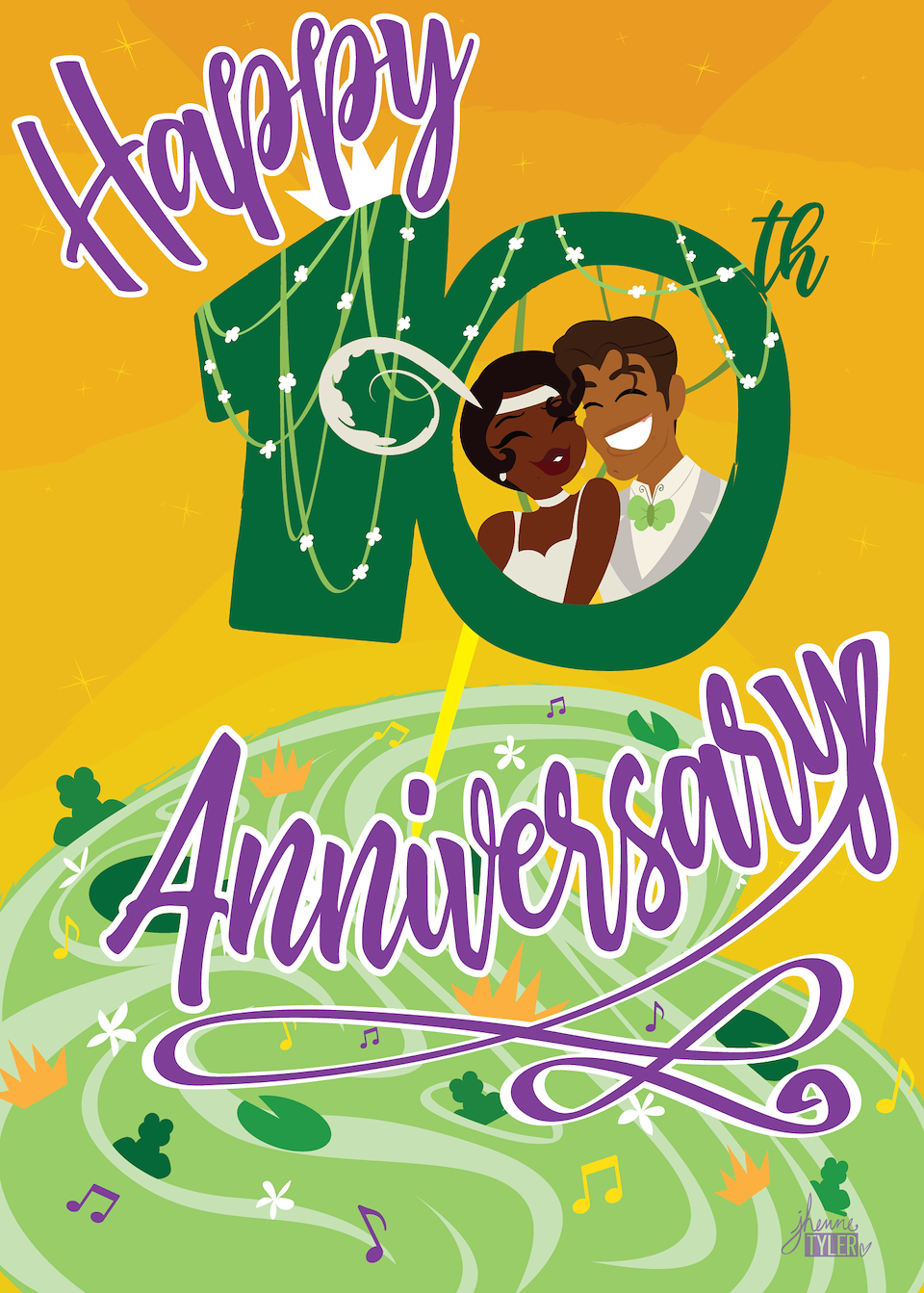 A promotional postcard design created for the Blue Skies and Sunshine: Princess and the Frog 10th Anniversary charity fanzine. This was done in the "Almost There" vintage vector style that was used in the film.
These were sprinkled around the D23 2019 Expo!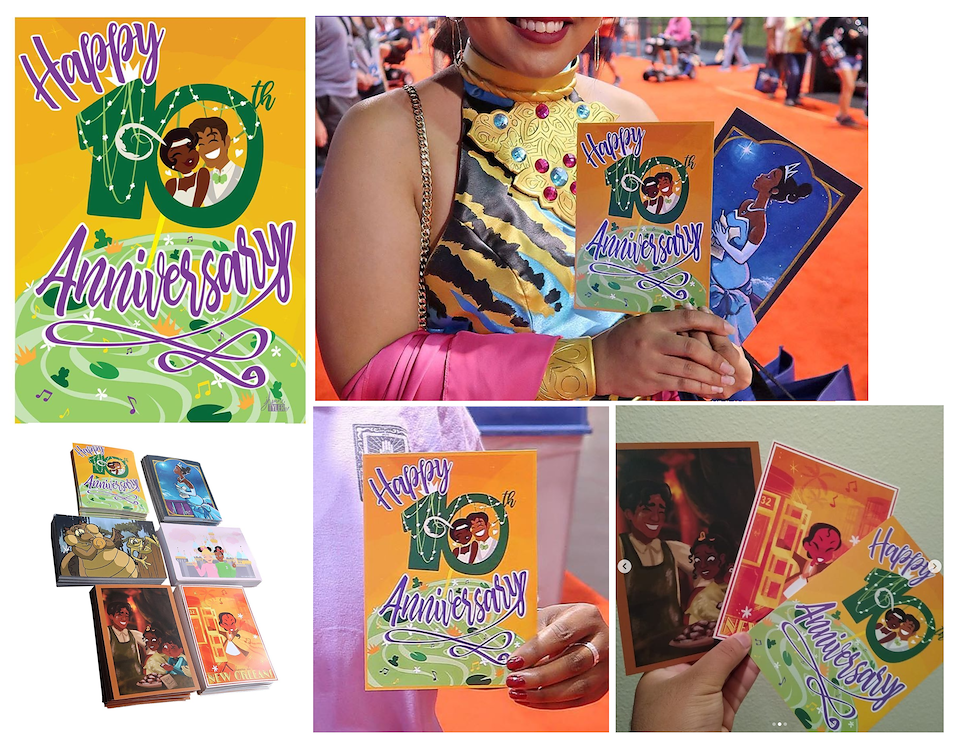 Top right photo featuring Sami/TheSpami. Bottom left features, in clockwise order: Megan G (craziercircles),
Chelsey Kovar, David Zecua (daviddoodlez), Rilee Roldan (cinderile), Juliette Elton, and myself.
All photos taken by Dance & Mince and featured on their fansite!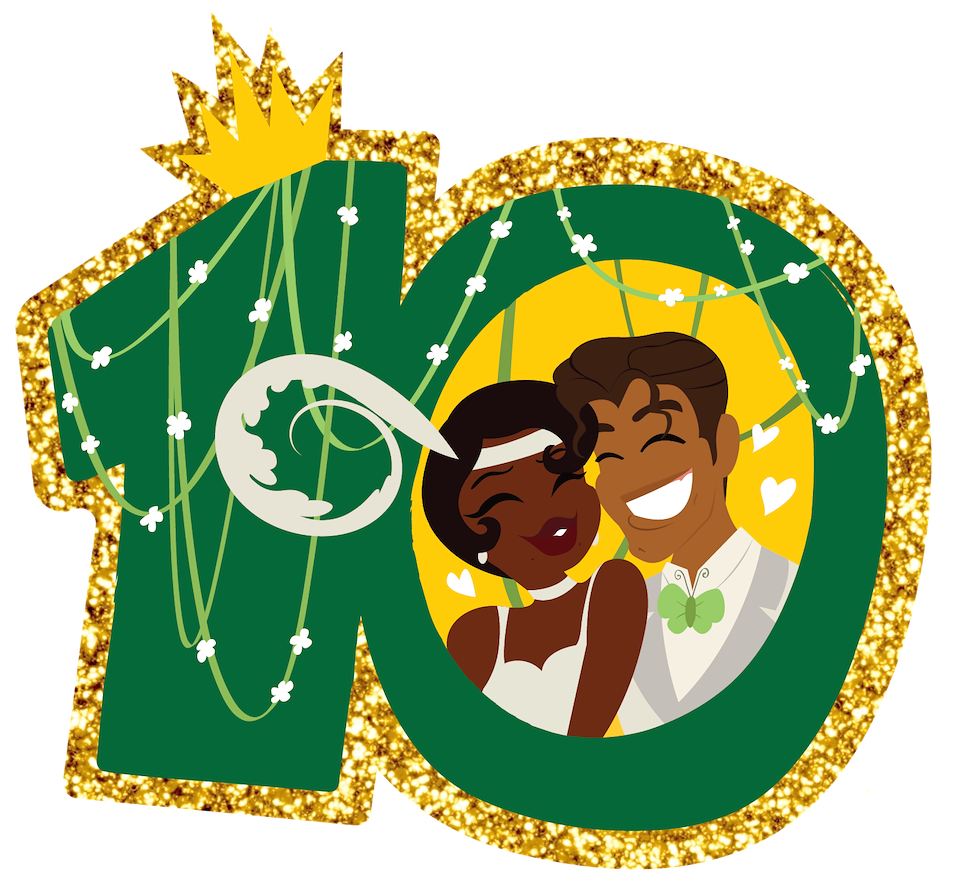 The design was turned into a bonus celebratory sticker that was given away with the first 100 orders of the zine! <3
A tribute illustration of the wonderful Leah Chase for our dedication page.
Along with being an amazing chef, activist, and advocate, Ms. Chase was one of the key inspirations behind Princess Tiana!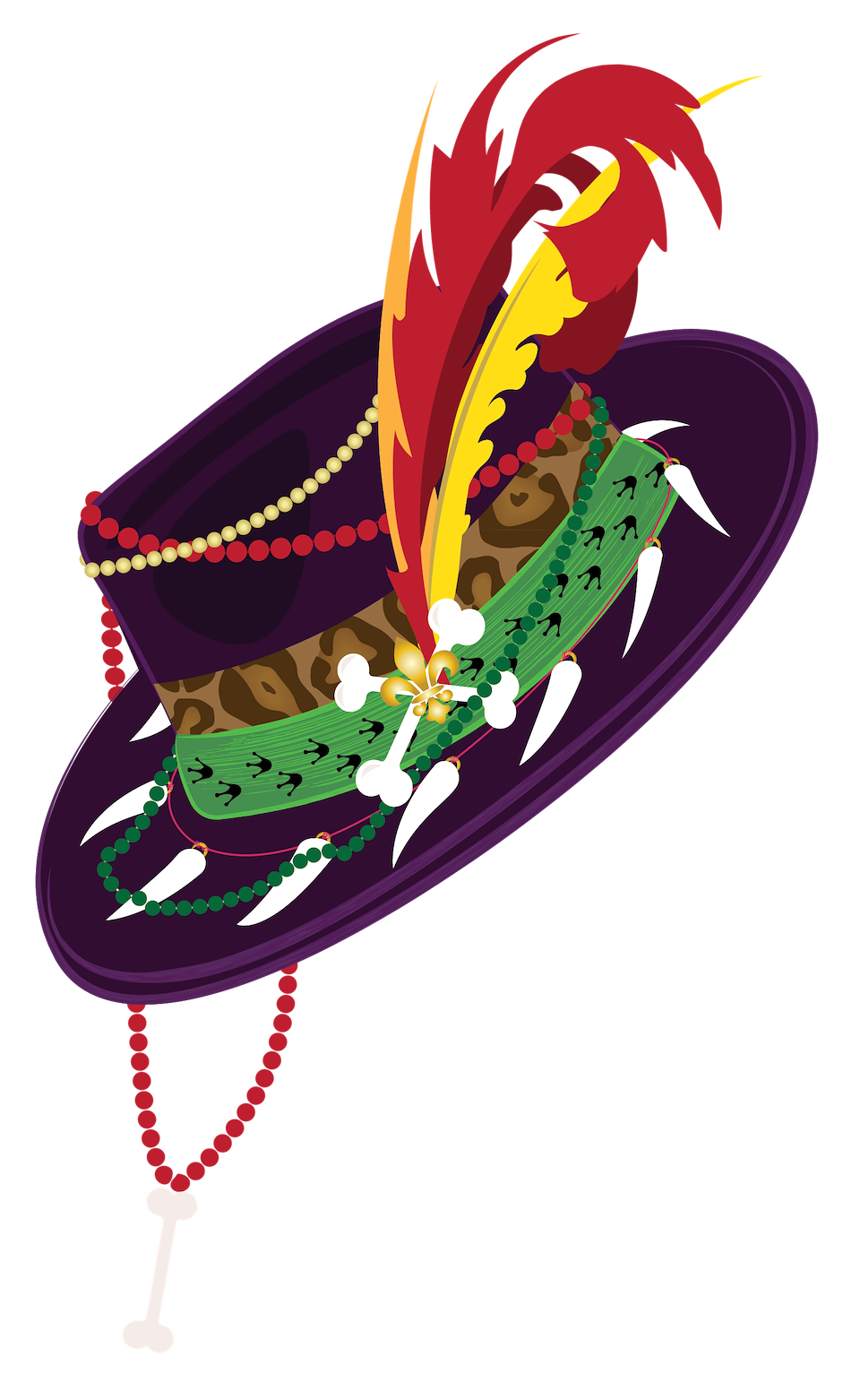 Another illustration for the tribute page; this one was for Dr. John, who performed "Down in New Orleans", the movie's opening song.
These recipe cards (along with this promo) were created by me!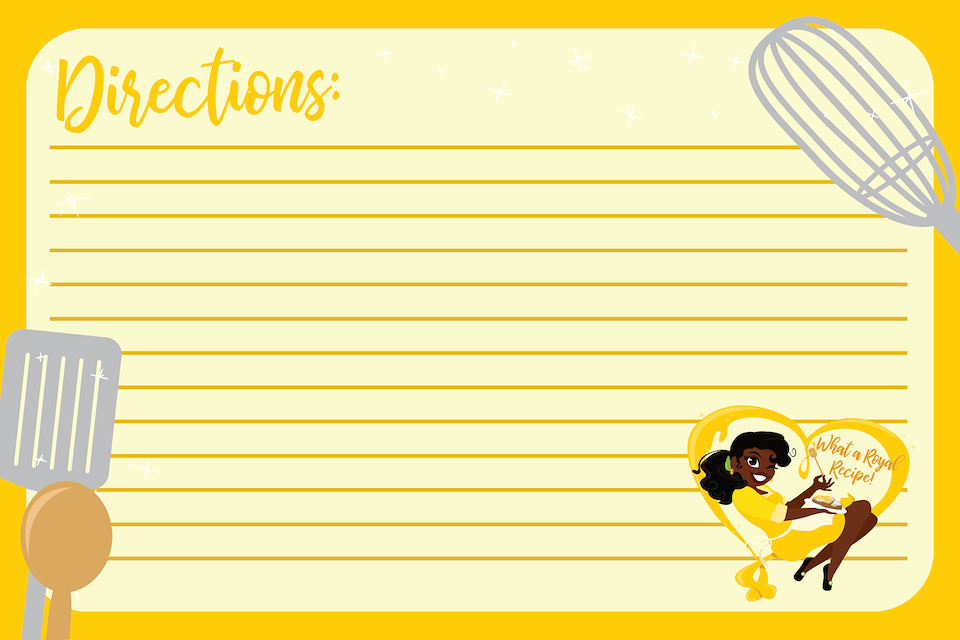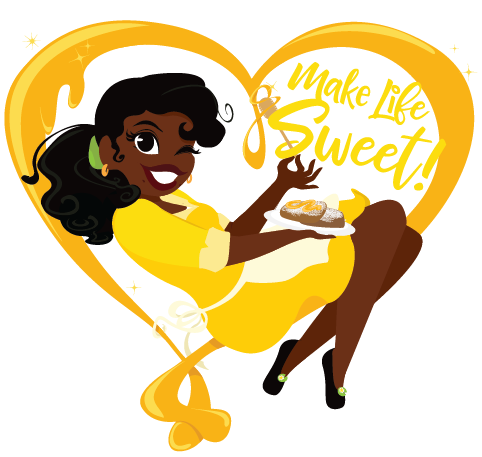 A cute illustration (if I do say so myself ;D) of Tiana to grace the recipe cards. And to end this page.